Welcome from Principal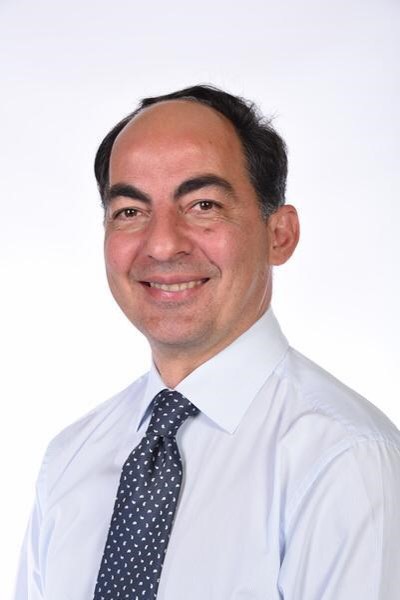 Dear Bahrain Bayan School Community,

As the Middle School Principal, I am delighted to welcome you to Bahrain Bayan Middle School.

I am humbled to have the opportunity to work with such a highly qualified and dedicated team of teachers and staff who are passionate about education and are devoted to guiding and supporting our students every step of the way.

I am committed to fostering a positive and supportive learning environment where every student feels valued, respected, and safe.
Together, students, parents and teachers will celebrate achievements, learn from challenges, and grow as a cohesive and compassionate learning community.
As members of the BBS community, it is important to reiterate the school Vision and Mission to have a mutual understanding of the school goals:

Vision: Bahrain Bayan School is a renowned bilingual, coeducational school offering an innovative and dynamic international curriculum resulting in outstanding teaching and learning and preparing students for higher education. Our vibrant learning community is enriched by a distinguished faculty, state of the art facilities, rich resources and collaboration.

Mission: Bahrain Bayan School provides students with a comprehensive bilingual education, rooted in Arab identity and Bahraini culture. We develop internationally-minded students with confidence in their abilities who embrace their responsibilities as national and global citizens.

Communication between the school, parents, and students is of utmost importance to us. We value your feedback, suggestions, and involvement in your child's education journey.

I look forward to building strong relationships with each and every one of you.
Warmest Regards,

Mr. Hani Kilani
Middle School Principal
Faculty
"It is the supreme art of the teacher to awaken joy in creative expression and knowledge."
― Albert Einstein
Meet our dedicated teachers of Middle School:
It is the supreme art of the teacher to awaken joy in creative expression and knowledge.
Read more at: http://www.brainyquote.com/quotes/quotes/a/alberteins122147.html
Curriculum
Throughout Middle School our curriculum is committed to students achieving mastery of English and Arabic. Course offerings throughout the Middle School program are based on the AERO standards in English, Math, and Science.

These standards are aligned with research-based trends in worldwide curriculum development. AERO provides a framework for curriculum consistency across grades K-12 and for a clearly planned sequence of curriculum. Teachers collaborate and develop units of study grounded in the standards so that students experience complete, in-depth, and thorough courses. Bahrain Bayan School also offers a strong Arabic curriculum and the required government syllabus in Social Studies, Religion, and Government. Performing Arts, Visual Arts, Social Studies, Technology, Physical Education and Advisory also play a strong role in the curriculum.

The Middle School program aims to prepare students in grades 6, 7 and 8 for the college preparatory curriculum in High School. They are encouraged to do research, class projects and presentations in both English and Arabic. The math program offers two streams: standard integrated math and higher integrated math.