Welcome from Principal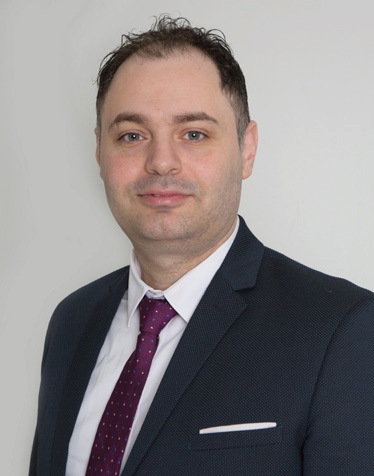 Dear Bahrain Bayan School Community,
It is my pleasure to extend a very warm welcome to the High School section of Bahrain Bayan School.
The Bahrain Bayan School is renowned for its exceptional education. We are committed to supporting our students to develop their academic skills, in addition to their social competence by instilling the essential values of respect, responsibility, and global-mindedness.
The school's mission, vision, and values guide us in developing a generation of inquisitive life-long learners who always strive to achieve excellence.High School is a very exciting time for young adults. It holds a wealth of opportunities for students as they begin their four-year preparation journey to college and, ultimately, become productive members of our global society. At BBS High School, students are provided with a challenging and rigorous curriculum, in addition to a safe and nurturing environment where they learn about friendships, relationships, and discover their own unique personalities.
To the students – Your keys to success are hard work, determination, perseverance, and a love for learning. Always keep trying and do not allow anything to stop or hinder you from achieving your dreams. We will always be here to support you.
Mr. Medhat Mohamad Merabi
High School Principal
Faculty
"It is the supreme art of the teacher to awaken joy in creative expression and knowledge."
― Albert Einstein
If you would like to find a specific Faculty or Staff member, visit our Directory Search.
Meet our dedicated teachers of Secondary School:
Curriculum
Throughout the secondary school our curriculum is committed to students achieving mastery of English and Arabic. Course offerings throughout the secondary program are based on the AERO standards in English, Math, and Science.
These standards are aligned with research-based trends in worldwide curriculum development. AERO provides a framework for curriculum consistency across grades K-12 and for a clearly planned sequence of curriculum. Teachers collaborate and develop units of study grounded in the standards so that students experience complete, in-depth, and thorough courses, Bahrain Bayan School also offers a strong Arabic curriculum and the required government syllabus in Social Studies, Religion, and Government. Theater, Art, Technology and Physical Education also play a strong role in the curriculum.
The Middle School program aims to prepare students in grades 6, 7 and 8 for the college preparatory curriculum in High School. They are encouraged to do research, class projects and presentations in both English and Arabic. The math program offers two streams standard integrated math and higher integrated math.
All High School courses are considered college preparatory. Therefore, all students at Bayan School are enrolled in a college preparatory program of study. For students in grades 11 and 12 the International Baccalaureate is available. These classes use the IB curriculum as prescribed by the IB World Organization. Students can choose individual IB classes combined with college preparatory classes, or they can choose to enroll in the full IB Diploma Program. With students' hard work and dedicated academic focus towards meeting the Bayan School graduation requirements, all student graduate with a Bayan School high school diploma and are well prepared to enter college.