Welcome from Principal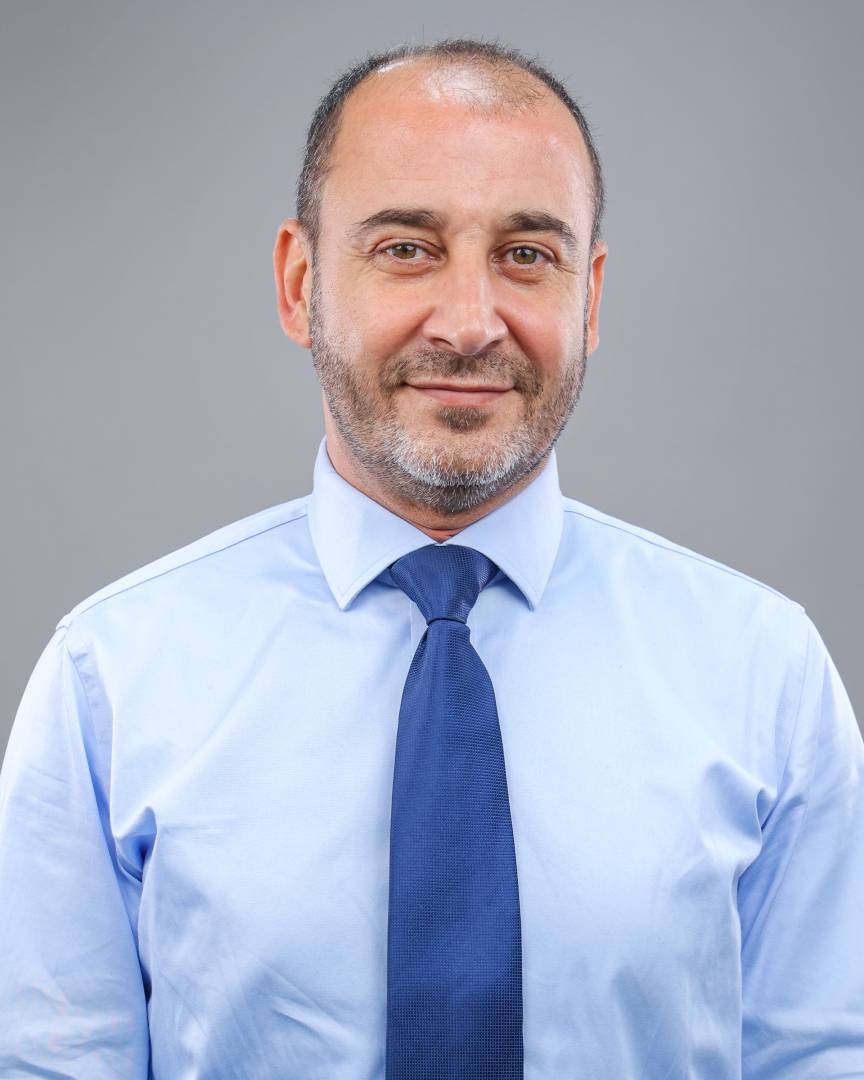 Dear Bahrain Bayan School family,
On behalf of the High School faculty and staff, I would like to welcome you all to Bayan High School!
It is such a blessing to work with a group of teachers and staff as dedicated and devout as the one we have here at Bayan alongside such a supportive community. It is our mission to make every student feel comfortable and connected in order to make the most out of their learning experience and prepare them for a successful future. Our teachers have invested endless efforts to plan engaging lessons and activities for every individual student with the goal of maximizing their growth and helping them reach their full potential.
In the coming year, our foremost focus is to continue to implement a student-centered approach across all classes and subjects. We firmly believe that when students have a say in their education, their academic performance soars. With the support of our dedicated teachers and afterschool support programs, we aim to ensure that no student struggles academically. We understand that a fulfilling high school experience encompasses more than academics.
Another focus area revolves around nurturing students' social and emotional well-being. We offer counseling services and dedicated office hours for students to express their ideas and concerns. Additionally, workshops and monthly assemblies will address various aspects of student well-being, reducing stress and promoting self-assessment. In addition to our after-school activities, our students will embark on educational trips to various international locations, enriching their high school experience and leadership skills.
I am truly honored to serve as the High School Principal of Bahrain Bayan School. It is a privilege to be part of a community where parents, teachers, and students all come together to build a positive environment to support academic and personal growth.
Majdi El Hajj
High School Principal

Faculty
"It is the supreme art of the teacher to awaken joy in creative expression and knowledge."
― Albert Einstein
If you would like to find a specific Faculty or Staff member, visit our Directory Search.
Meet our dedicated teachers of Secondary School:
Curriculum
Throughout High School, our curriculum is committed to students achieving mastery of English and Arabic. Course offerings throughout the High School program are based on the AERO standards in English, Math, and Science.
These standards are aligned with research-based trends in worldwide curriculum development. AERO provides a framework for curriculum consistency across grades K-12 and for a clearly planned sequence of curriculum. Teachers collaborate and develop units of study grounded in the standards so that students experience complete, in-depth, and thorough courses, Bahrain Bayan School also offers a strong Arabic curriculum and the required government syllabus in Social and Islamic Studies. Theater, Art, Technology, and Physical Education also play a strong role in the curriculum.
All High School courses are considered college preparatory. Therefore, all students at Bayan School are enrolled in a college preparatory program of study. For students in Grades 11 and 12, the International Baccalaureate is available. These classes use the IB curriculum as prescribed by the IB World Organization. Students can choose individual IB classes combined with college preparatory classes, or they can choose to enroll in the full IB Diploma Program.
With students' hard work and dedicated academic focus towards meeting the Bayan School graduation requirements, all student graduate with a Bayan High School Diploma and are well prepared to enter college
HS Student Handbook
---
Please click on the link below for the High School Student Handbook 2023/24: