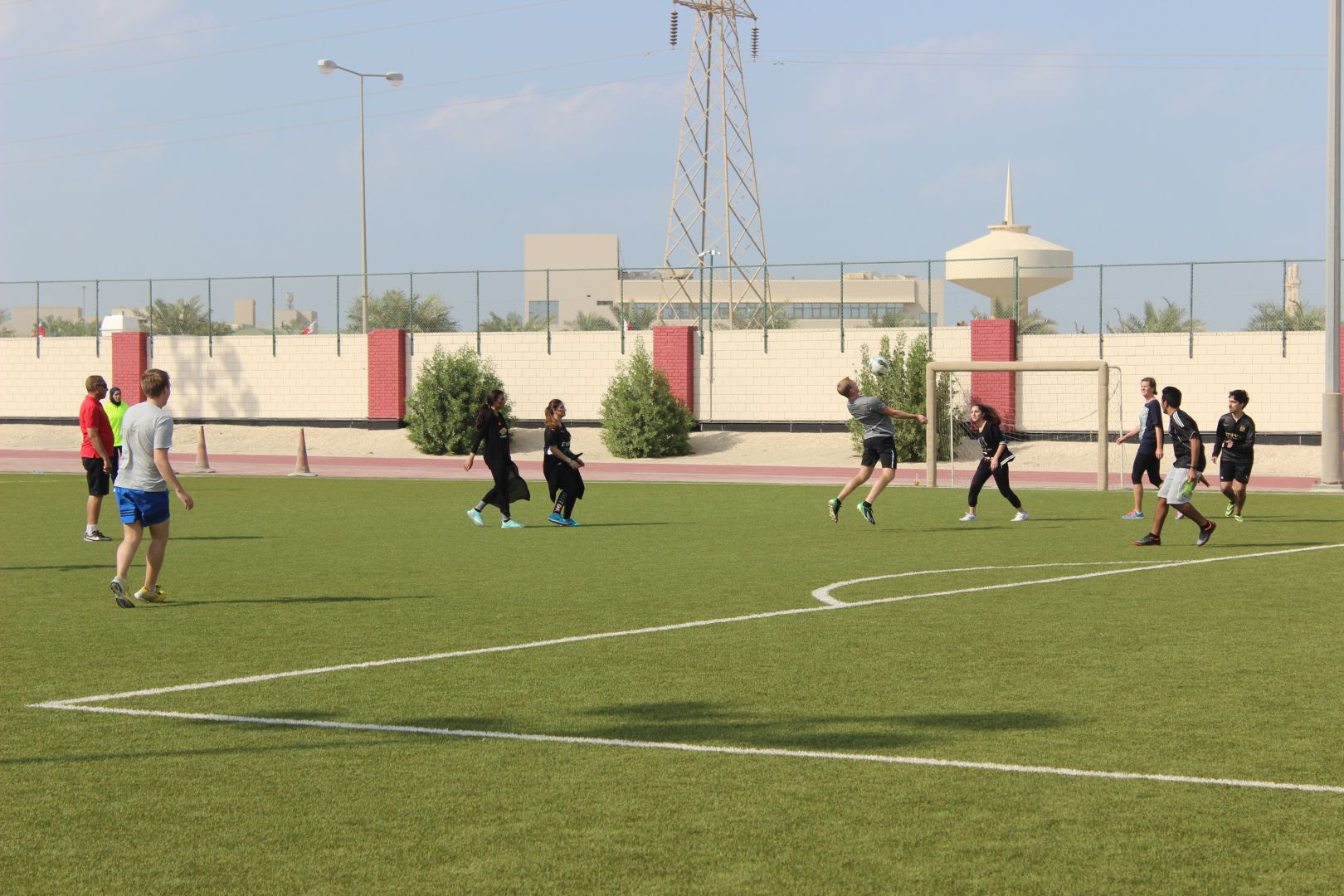 Running Track
With a generous donation from Batelco, the Running Track in Bayan School was finalized in 2012. Until now, this track has been the destination for multiple sports events.
Indoor Gym
Before the drastic improvement of our P.E. facilities, P.E. tent was utilized for kids ranging from Kindergarten to Grade 12. The gym was created in 2001, and by 2013, in addition to a professional lighting system that has been added to our indoor gym. It is now considered to be one of the largest amongst the schools in the Kingdom.
Gymnasium
Within the indoor multipurpose gym, many sports machines have been added to make it a destination for both students and faculty and staff.